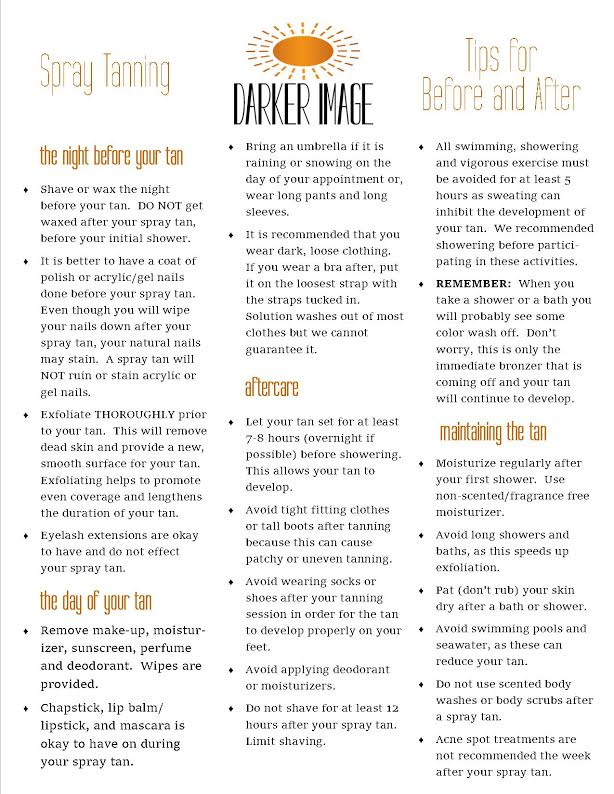 Click here for an instructional video on the full VersaSpa Pro experience!
Frequently asked questions:
How do I prepare for my VersaSpa Session?
                Come showered ,shaven, free of makeup, body sprays, oil, deodorant and moisturizer for best results. Wear dark, loose fitting clothes for after your session.
Should I moisturize before I VersaSpa?
                It is NOT recommended to apply any type of moisturizer 3 hours prior to your pray and 6 hours after or best results. A moisturizer applied prior to your session could interfere with the reaction of DHA with your skin, applying a moisturizer after your session could cause streaking of the tan.
How long should I wait after my session before I shower?
                It's best to wait 4-6 hours after your session before showering to give the DHA time to develop. For maximum results it's recommended to not shower until the next day to get full development of your session.
Will the VersaSpa turn me orange?
                NO, the versa will leave you with a beautiful, natural bronze glow.
How long will my VersaSpa spray tan last?
                There are many different factors that contribute to the length of the spray tan. (see left for tips to make your tan last longer!)